Support TFG by using the links in our articles to shop. We receive a small commission (at no extra cost to you) so we can continue to create helpful free content. As an Amazon Associate, we earn from qualifying purchases made on Amazon in addition to other retailers featured on the blog. Thank you, we appreciate your support!
DELSEY has over 65 years of experience designing luggage that makes travel seamless, and now, the iconic French brand known for both timeless quality and audacious design is offering travelers a few steps to take to make packing perfect.
I featured them in my packing presentation for WITS and you can see their luggage on the road with me on TFG's Instagram. Find out Delsey's top packing tips!

---
DELSEY shares packing tips for any trip
What says vacation in any language? A perfectly packed suitcase of course!
---
Weight, size….
Understand the limitations. Traveling by car, with an empty trunk to fill? In this case, the more the merrier! But for those traveling by air, it is worth looking into weight and size restrictions to eliminate those last minute surprises when checking it at the airport.
Most airlines enforce a 50 pound weight restriction for checked bags and DELSEY has created a patent-pending device integrated on the top handle of the suitcase to alert travelers when bags exceed the standard limit. When luggage is packed, travelers simply lift the bag by the top handle and a red mark signals bags that are over 50 pounds.
Built into the carry handle of the case, the mechanically operated DELSEY Over Weight Indicator is impossible to forget and guaranteed to eliminate the last minute luggage shuffle at the check-in counter.
The essentials
Make a master list of everything needed, every day. This list can include all the basics, like a toothbrush and toothpaste, and all personal must-haves, like special face cream or hair straightener. Now, keep this list and re-use it for the next trip!
Mix and match
Forget total outfits. First, consult the local weather forecast. Then, choose a basic color theme and stick with it – blacks or navies, whites or creams – so that can pack a set of mix and match basics. Pack familiar items – now is not the time to experiment with new pieces. Leave behind articles which wrinkle too much or show wear too easily.
And take multifunctional pieces like a blazer or cardigan to coordinate with pants or a dress. With the space saved, there is room for one or two extravagant items – or for souvenirs picked up along the way! Need a little more info? Shop.DELSEY.us offers possible content lists for each suitcase, outlining how much can fit in each bag!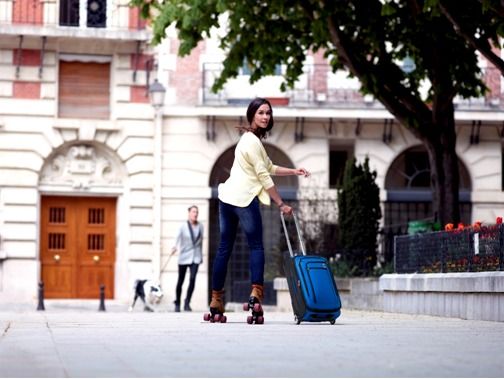 Shoes, shoes, purses, and shoes!
Oh, the agony! Again, sticking to a color theme will make decisions so much easier. Take a comfortable pair of shoes, as traveling always involves a lot of walking. Now, take one pair that can dress anything up with for the evening. And finally, wear the biggest pair while traveling.
As for purses, the same rules apply – take one for the day, which can possibly double as a second carry-on bag, and a little bag for the evening, which can easily slip into the suitcase.
Toiletries
Searching for a little piece of home away from home? For many people, that comes in the shape of toiletries and cosmetics. Always remember the 100 ml rule – anything larger than 100 mls can only be packed in checked luggage. And collect samples of favorite brands to use during the trip. This will drastically reduce the volume of toiletries required.
Accessories
If there is one area people can pack a few outstanding items in, this is it! Pack all the basics, and sneak in a few extras just in case. Those sparkly earrings? Check. A bangle bracelet? Why not?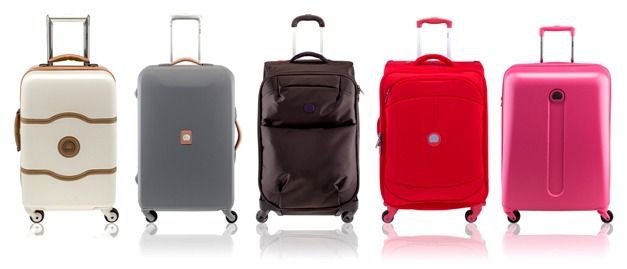 Packing vs unpacking
One last rule? The less you pack, the less you have to unpack!
---
Where to Shop for Delsey Products:
Find out how I packed 2 capsule wardrobes into this Delsey carry-on bag in this post: Learn How to Pack Light in 60 Minutes!
---
 If you found these packing tips useful, please share them with your friends on Facebook, Twitter, and Pinterest. Thanks for reading!
---