This post contains affiliate links. Visit our Disclosure page for details.
---
Join our community of 500,000 stylish female travelers! Sign up for Travel Fashion Girl's newsletter and never miss a thing!
---
TFG brings you our 2015 holiday gift guide for travelers and it's a good one! Shop for your nomadic friends and family and add a few things to your personal wish list, too. This super special magazine-style shopping guide has thirty wanderlust-worthy pages of gear we love and you will, too!
Whether you're shopping for a glam globetrotter, eco explorer, frolicking family, or a sea gypsy – there's something for everyone!
---
2015 Holiday Gift Guide for Travelers
---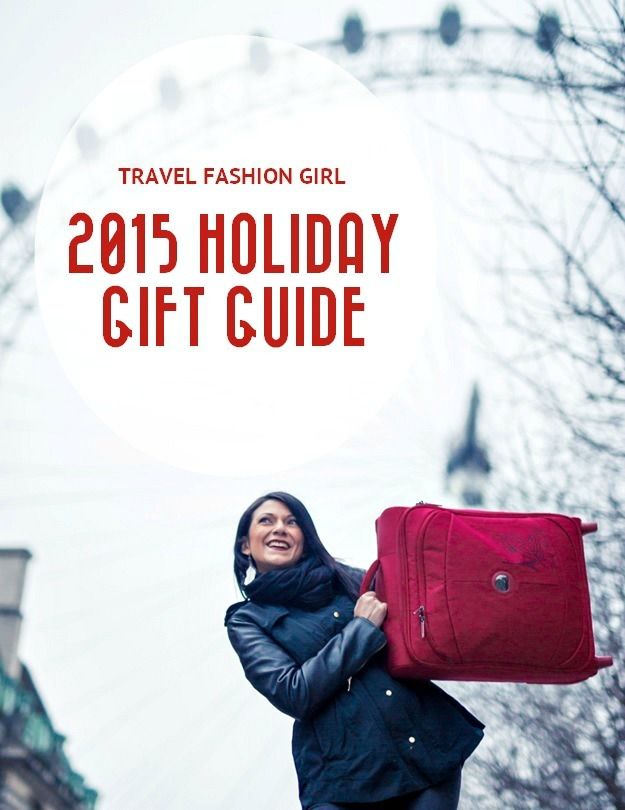 Click the image above to view the holiday gift guide or click here. Do you want to save a copy? You can also download the PDF version.
Our 2015 holiday gift guide for travelers has thirty pages for you to browse and is categorized by travel style. We wanted to keep it clean and cool so it's all about images, not so much text.
If you want to learn more about an item, just click on the picture! It will take you to the shopping page so you can find out more details. With over 100 gift ideas, we know you'll find the perfect item to add to your wish list this season.
Enjoy and happy shopping!
---
What was your favorite item from the holiday gift guide? Share in the comments below!
---
For more travel gift ideas, please read:
---
Hope you've enjoyed our 2015 holiday gift guide for travelers. Please share with your friends on Facebook, Twitter and Pinterest. Thanks for reading!
---