This post contains affiliate links. Visit our Disclosure page for details.
Whether your travels take you to the beach, skiing, or backpacking, always pack a swimsuit. Reversible swimwear helps you save space! Look at our top picks!
---
Travel Must Haves: Reversible Swimwear
---
Start by reading these general tips on packing for summer travel:
One of my new favorite travel must haves are double-sided bathing suits! Reversible swimwear is a great way to maximize your travel wardrobe! You get 2-in-1 with 4 combination options!
Strappy Love Reversible Fixed Triangle Bikini Top
Get the most from your bathing suit by choosing one that not only gives you two color choices but different looks, too – a solid color on one side and a pattern in the other.  Reversible bathing suits serve a multi-purpose function acting as swimwear and underwear.
Tropical Traveler Reversible Bikini Bottom
A bikini can easily double up as a halter bra and emergency undies. After searching high and low I finally found the perfect bathing suit at Nordstrom. The "defining moment" bikini was offered in three colors and had a solid color on one side and stripes on the other. I chose the black as a good travel basic and have been thrilled with my purchase.
Reversible Bikini Top and Bottom
I mix and match in 4 different combinations, interchanging the solid and pattern sides to keep my look fresh. My favorite part of the bathing suit is that it adds just a touch of feminine accent with a small and delicate lace trim.
Otherwise, the simple styling allows for flexibility and fits well with my personal style, too which is the golden rule of packing. At $95, it's a bit of a higher pricepoint but I rationalized the price as two bathing suits in one.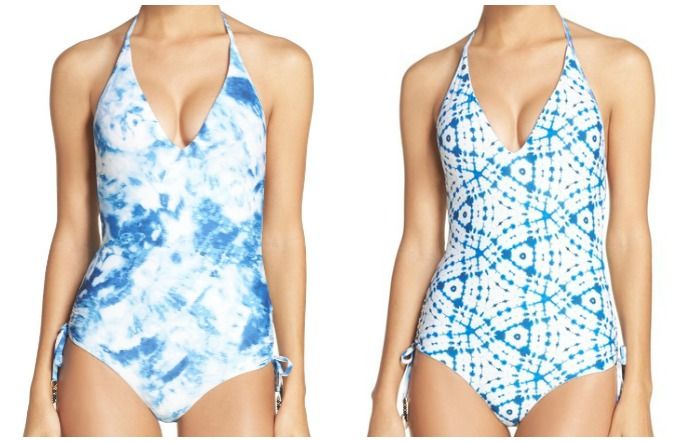 Caribbean Ink Reversible One-Piece Swimsuit
Separates from budget shops like H&M and Target range from $14.99 – $24.99. Purchasing one quality suit that also provides multi-purpose is worth the higher price tag. This rule generally applies to all my travel gear.
I love traveling carry on only and multi-functional items help me stay in check! I highly recommend investing in a reversible bathing suit like this one. It is truly a travel must have!
---
 What are your travel must haves? Please share in the comments below!
---
For more tips on beach vacation packing list, please read:
---
 Hope you enjoyed this travel must haves reversible swimwear! Don't forget to share this guide with your friends on Facebook, Twitter, or Pinterest. Thanks for reading!
---
Liked this article? Check out similar posts: