This post contains affiliate links. Visit our Disclosure page for details.
---
Join our community of 500,000 stylish female travelers! Sign up for Travel Fashion Girl's newsletter and never miss a thing!
---
Recently a reader asked me where I keep my laptop and how I keep it safe. I explained that I use a day pack. But, what's a day pack? I thought I might explain further and also show you a few examples of the best day packs for your next trip!
---
The Best Day Packs for Travel
---
What is a Daypack?
Basically a day pack is a small day bag travelers might use during the day when sightseeing and/or as their "personal" item while on transportation (flights, buses, trains).
What do you use?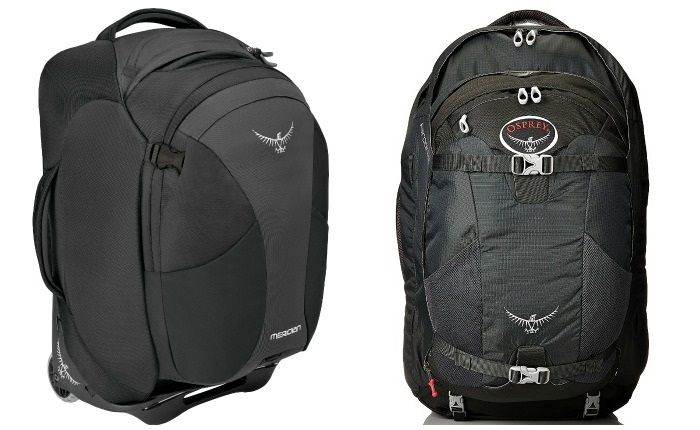 I use a day pack similar to this 20L Osprey backpack. Mine was a detachable feature from the Osprey Meridian and Farpoint bags.
The best day packs for long term travelers like myself are small backpacks because it's the most convenient. However, if I was traveling in Europe like I did this summer when I spent 10 days in Paris and Rome then I didn't use a backpack. Instead I used this large handbag because I didn't have the need to carry as much stuff plus I was doing different type of traveling.
What type of daypack should I use?
Consider a day pack the same thing as a day bag or day purse. Depending on your type of travels, the best day packs for you might be a large beach tote, oversized purse, small backpack (15-25L), or luggage style tote.
The purpose of this bag is to 1) use it as a personal item on your flight and/or 2) as an option to use in place of a purse during your trip.
Here are some ideas:
For a Beach Vacation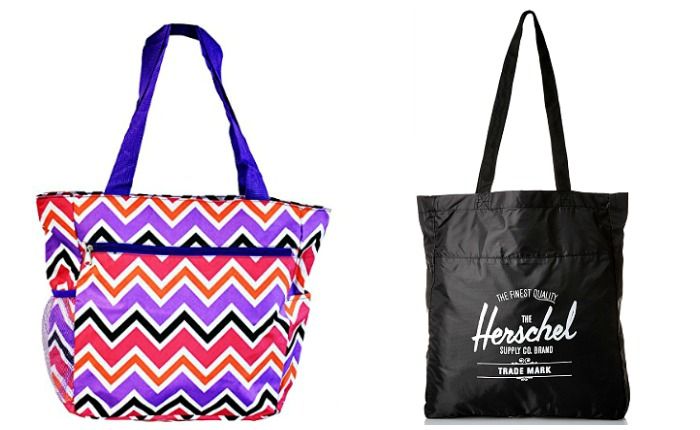 A cute oversized tote like this easy to clean Scroll Print Beach Shopper or packable tote by Herschel would not only make a great bag for hanging out by the pool or beach but it could also be used as carry-on bag for minimalist travel.
For A City Break
A popular choice for travelers is this oversized handbag by Longchamp or similar budget styles. I'm lusting for this cute Marc Jacobs backpack but for city travel choose what's most convenient for you. I highly recommend these cross body purses. You can use them to transport things during your flight and also as a handbag as well.
For Adventure Trips
A small backpack or a large outdoor inspired crossbody bag would be great for transportation days and also for sightseeing on adventurous travel. Backpacks are definitely the best day packs for RTW trips.
Protect your belongings with these anti theft travel bags!
Packable Options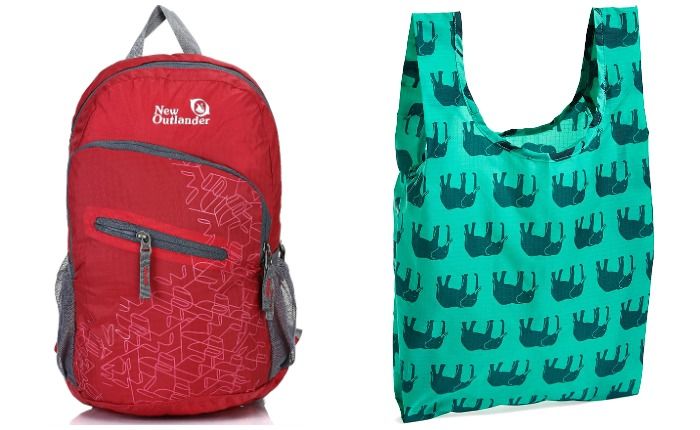 Alternatively, there are also packable bags you can use as needed such as this backpack or tote. They fold up small so you can pack them away in your luggage until you need them. Packable bags are a great option for women that like to shop or if you only have a short day hike or trek planed on your trip. For portable totes for shopaholics that love to bring back clothing and souvenir from their travels, I love these styles by Herschel, LeSportsac, and Tumi.
Wondering what packable travel accessories to bring on your trip? Read this!
How do you use your daypack?
When I'm traveling on a bus, plane, or train I use my daypack as my personal item and carry my most valuable items inside. This bag does not leave my side and sits on my lap if needed.
Generally speaking, if I'm in a place that's known for muggings or high theft, I separate my valuables between my body, my day pack, and my suitcase. Otherwise, for regular travel my valuables are inside my daypack.
I also use this bag should I decide to do short side trips within my regular trip. Sometimes I might leave behind my Meridian bag locked away at a guesthouse or hotel and just take my daypack with only the necessities for a short island trip or trek. If I was going on a 1-3 day (non-cold) hike this is the bag I would carry. I used an Osprey bag similar to this 20L backpack on both my trekking trips to Machu Picchu.
How do you fit all your belongings in such a small bag? Find out by reading this post and watching this video tutorial!
---
What are the best day packs for your type of travels?
---
To learn more about our suggested travel gear, please read the following:
---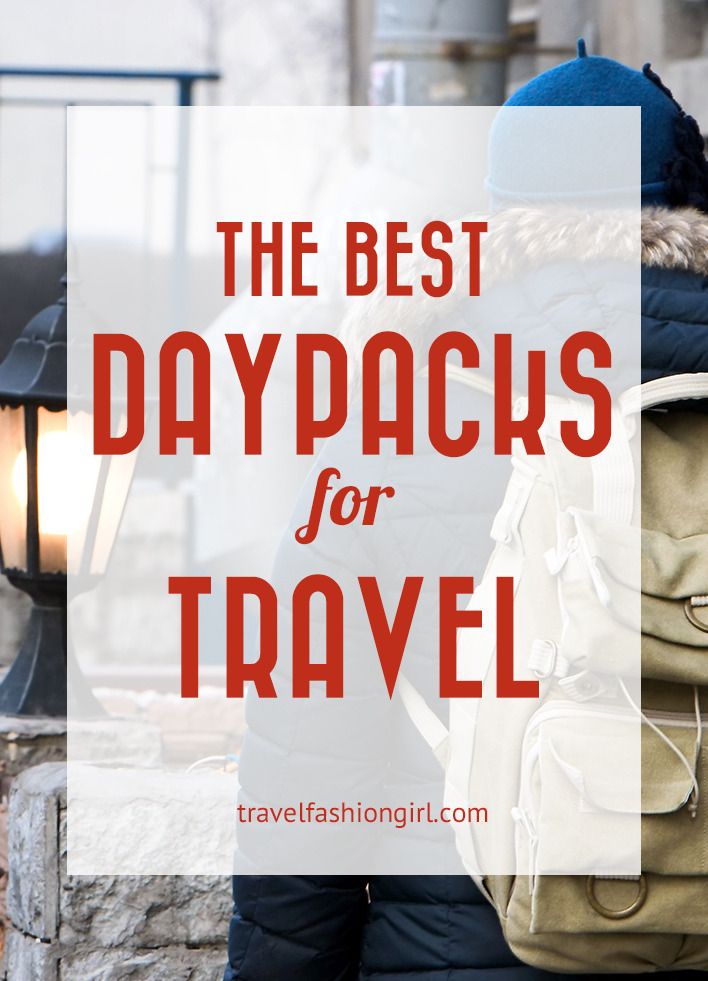 ---
Hope you liked this post on the best day packs. Please share it with your friends on Facebook, Twitter, or Pinterest. Thanks for reading!
---
Liked this article? Check out similar posts: