This post contains affiliate links. Visit our Disclosure page for details.
Worried that all your toiletries, makeup, skincare, hair styling tools, etc etc… won't fit into your suitcase? Read these tips on how to travel size toiletries to learn how to make the most of limited space without sacrificing your routine!
---
How to "Travel-Size" Your Favorite Beauty Products
by Tara Simmons
---
One of the most important aspects of packing is your beauty product collection and trying to figure out how to find the best travel size toiletries to compensate for your personal favorites.
Working for a beauty company myself, I know how hard it is to part with any product used in your perfectly tailored beauty routine. I am here to help slim your packing list for minimalist travel without sacrificing your skincare regimen.
It's important to bring compact travel size toiletries when traveling for a few reasons.
Most importantly, they fit in your luggage and don't take up too much space/weight; they are inexpensive so you can restock them when necessary; and they fit within travel guidelines.
Understand the 3-1-1 liquids rule when flying!
Airlines require that liquid products be no more than 3 fl. oz. and all bottles must fit in a clear quart size ziplock bag when traveling with a carry on. If security decides to toss them out, you only lose a small size and it won't be the end of your trip!
Here are 5 tips to travel size toiletries:
Multi-use Items
One of the best ways to cut down on space and bulk when packing travel size toiletries is to find combination items.
You can find two-in-one shampoos and conditioners, body cleanser that can double as shave gel, a foldable brush with a mirror attached on the handle, and multi-use makeup products like Too Faced Color Prim
and NARS Multiple
.
Here are few of our fave multi-use beauty products!
Travel Size Containers
If you can't find a travel size product to replace your favorites, you can always purchase empty travel size containers
of various shapes and sizes at any drugstore.
Usually you can find white sticker labels to put on each bottle to keep them nice and organized as well. If a 3 oz portion of my favorite beauty product doesn't cut it, I stick it in 2 travel size containers so I always have maximum supply.
These are the best travel containers! They'll completely up your toiletry game!
Choose Basics
It's important to downsize your overall beauty routine and just stick to the basics. Travel size shampoo, conditioner, body wash, and few disposable razors are sufficient for bathing needs.
As for skincare, it can be a little more personalized to your preference but try not to bring more than three skincare items: cleanser, treatment (for acne or for aging skin), and moisturizer. If you use a skin care system different to this one, that's perfectly fine just try to cut it down to three travel size products.
Learn how to care for your skin on the road!
Replace Liquids with Solids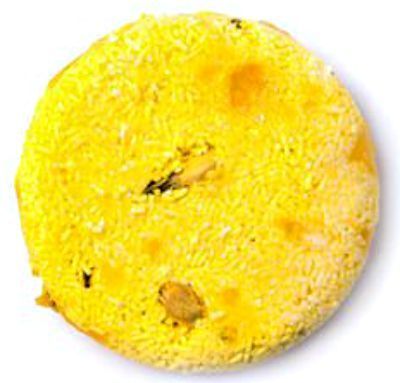 Whenever possible, replace liquid beauty products with solids. Everyone loves Lush solid shampoos
that lasts over 50 washes. Read Trish's LUSH Godiva Bar review here.
A bar of moisturizing soap can replace your body wash or better yet, these cool Travelon Body Wash Sheets
. Use solid deodorant, foundation stick
, and you solid perfume. Alternatively, for multi-use purposes, a liquid shampoo can act as shampoo, body wash, hand soap, dish washing liquid, and even detergent!
Here's out round-up of 18 awesome solid toiletries!
Gift Sets and Travel Kits
Be sure to look out for sampler gift sets like this one from Nars
 for makeup and this Burt's Bees Travel Shower Kit
. When shopping, also keep an eye out for regular size items that come with a free travel size product – it's always a good deal!
Check out these awesome holidays gift sets for women for more of your favorite products in a travel friendly portion.
Bonus Travel Tip: Sunblock
If you're traveling to a sunny destination or one with a high altitude, a travel must is sunscreen with an SPF of 30 or higher with UVA and UVB protection. UVA protection prevents your skin from aging due to freeradicals in the air, and UVB protects against burns from the sun.
Unfortunately, sun block can be very expensive abroad and some travelers have difficulty finding travel size products in their own countries. If this is the case, your best bet is to pre-order a travel size sunblock like this 3oz one from Neutrogena
 or dish out the cash $10-$20 at the airport or at your destination. The reputable Nivea brand is very common to find in many regions including Asia, Central/South America, Europe, and Africa.
Alternatively, pack a few basic travel size items to get you started and buy everything else you need at your destination to avoid the hassle of trying to squeeze everything in a quart size ziplock bag. Just remember, leave some space in your bag for your purchased toiletries! You can also take advantage of the natural resources available on your travels. Check out these articles for tips for natural skincare and haircare on the road.
Get started on your journey to packing a minimalist travel makeup kit with our quick TPSY TV video on the top four double-duty travel beauty products!
---
Whether you're flying carry on or are a minimalist traveler, these are just a few tips and tricks to travel size toiletries on your next trip. Share yours and comment! If you found this post helpful, please re-tweet and share.
---
Author Bio Tara is a native Californian and newbie world traveler, having just backpacked through Europe and continuing on throughout Southeast Asia.  Enthusiast of all things organic; she also loves to read, write, and bake in her spare time and currently keeps her own travel blog Traveling Days.
---
Liked this article? Check out similar posts: